Got to do a tactical carbine class with RWI last Friday, and 5 other friends, the rain didn't stop the learning or a good time, and I got to get a good eval of my modified AMD65, first the mag well with roller welded on functioned great, it was almost as fast as the AR, almost. The well guided and the roller locked it in fast, I believe the instuctors can say this was a good thing. I used tapco 30 rd mags with no problems, metal mags work great also., next was the welded stock cheek extension, that gave me a great sight picture, the new welded cheek rest also has a ring for single or double slings connections, I had a new Condor that was a double to single with HK style hooks, and I could change in a matter of seconds when the sling was on my shoulder. the new rest and ring, I believe are sold by apex as a full replacement part and AMD65TECH.com, the new muzzle break was great , watching some video, it seems I had less felt recoil, this also may be helped by the custom buffer form the folks in Texas. I had a ideal about a silent safety, heard to many stories of the loud AK safety, I came up with a ideal and AMD65TECH made it better, it functioned excellant, gliding along the reciever, not grinding and and making that horrible snapping sound in the fire position is reached. The rifle aslo recieved a internal polish and new piston to American made. the front sight post has a ghost ring, the front sight post was made into a v shape, it was ok, but i preferr the traditional sight post and maybe expand the rear sight leaf to get a good sight picture. I had a bulgarian scope rail installed and expect to mount a good red dot optic, in the future. A UTG from rail/stock forearm bolted up tight and didnt move were I installed folding vertical grip that I preferred up and forward to allow the ease of 30 rd mags change. I also had American made Ronin grips installed, now my rifle is fully 922 and can use any mag. I noticed that two AMD,s had just gotten the cheek rest and rings, the bolt on kits that really helped them, they were impressed by the time the ordered and recieved the products. I can fully give AMD65TECH a outstanding review, his camo job was liked by many also. Looking forward to the tactical level two class!
Attachments:
File comment: mag well with roller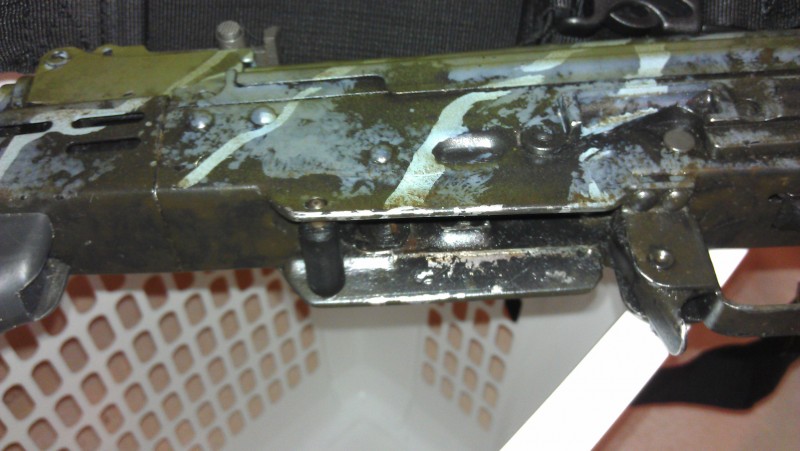 amd mag well phone.jpg [ 82.17 KiB | Viewed 6581 times ]
File comment: muzzle break, American made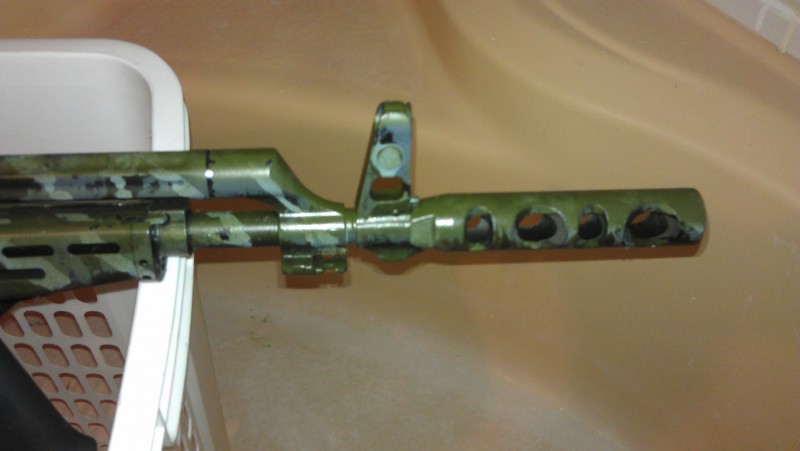 phone amd muzzle.jpg [ 50.7 KiB | Viewed 6581 times ]

_________________
Creed of Platoon 1007, B Compnay, 1st Bat. Parris Island 1978 April 24. When your hot your hot, if not your dead.